Home Design
Example 1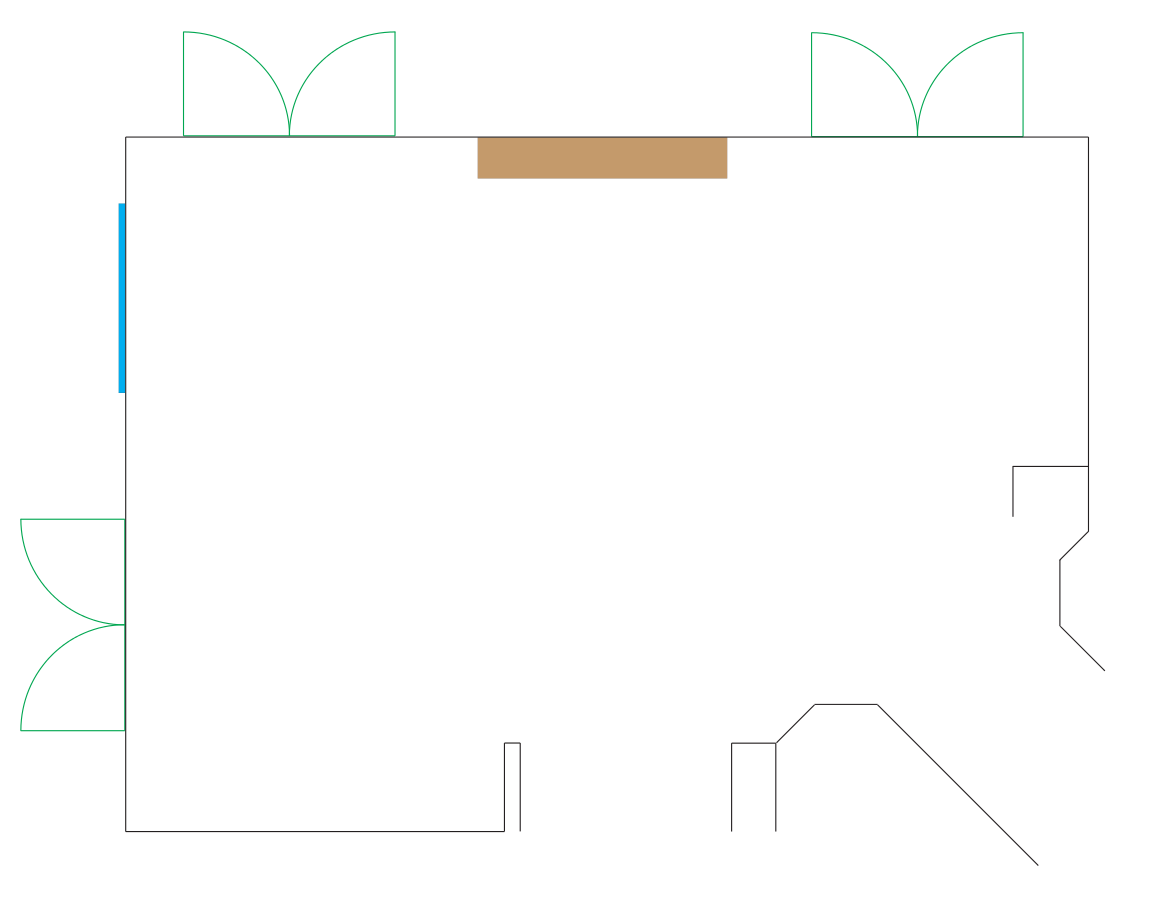 Sometimes we only need a simple scale diagram of a room to help layout equipment or get an idea of how the sound might travel in a specific location.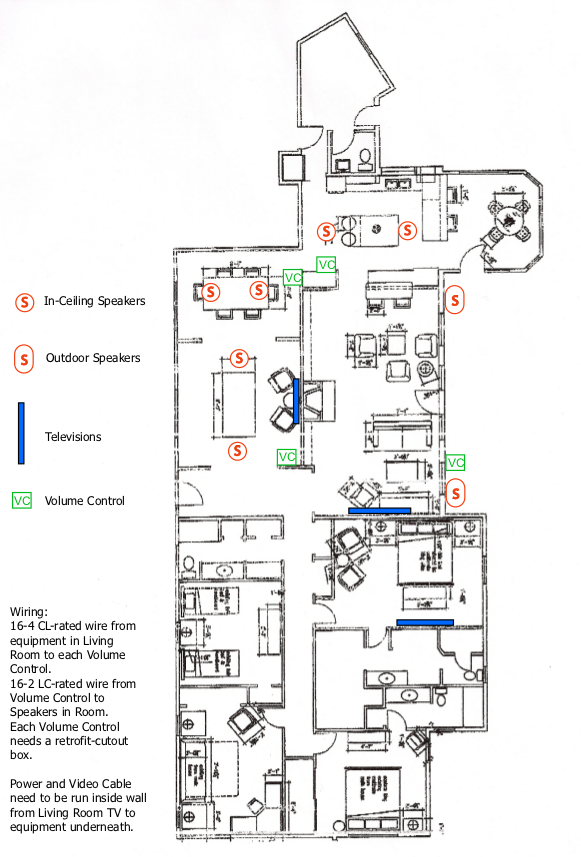 Sometimes we need a scaled overview that we can use to make a plan to install a whole-house music system. Having a plan is a great way to come up with hardware needs and associated costs.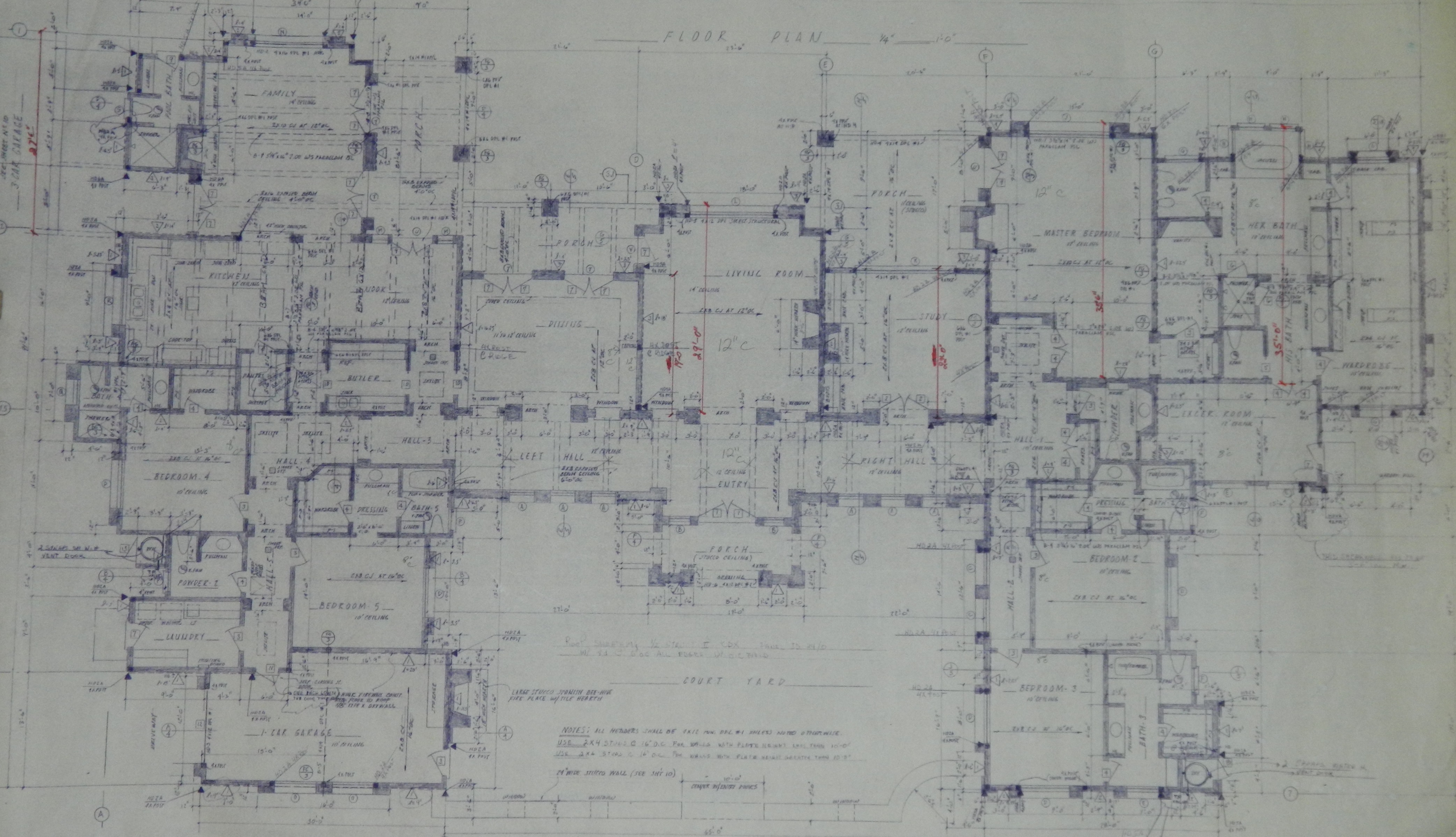 And sometimes I need to turn old, marked up architectural blueprints and re-CAD them into a carefully measured, full-scaled drawing: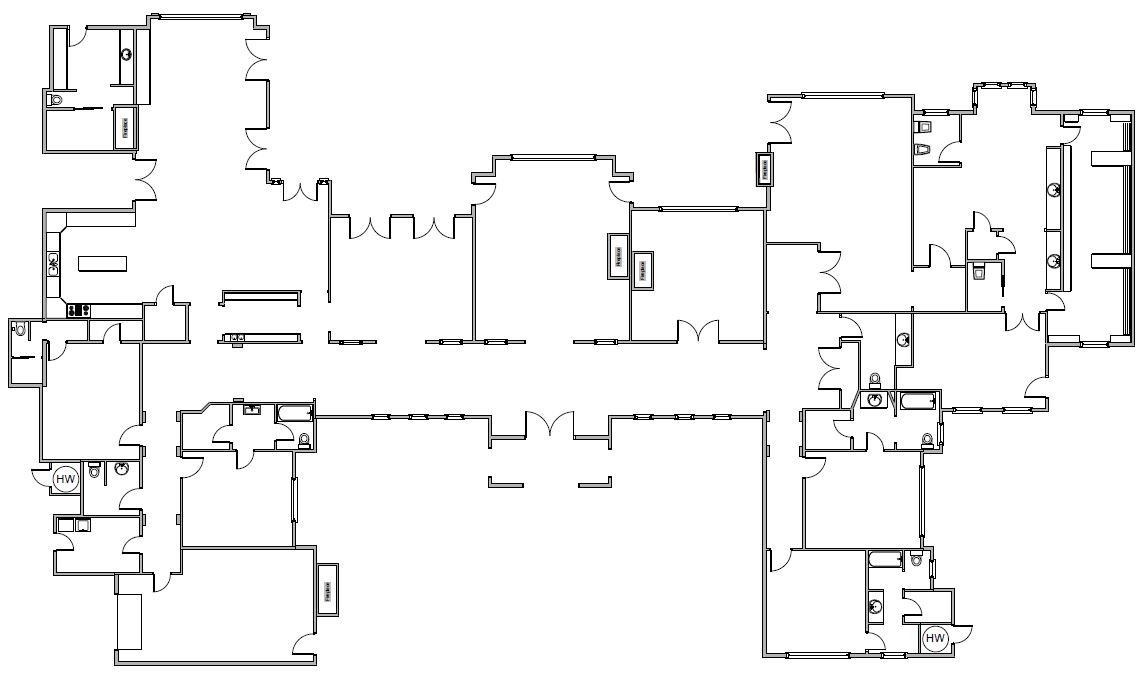 The advantage of having this scaled CAD drawing is that it can be used for years after the install. It is great as a legend when prewiring a house to map out where all the different wiring has been run. Using the drawing as a map helps the room assignments can be predetermined to assist with navigation during install or labels on the remotes. Probably the most useful utilization of these giant CAD drawings is to map out light switches/dimmers when designing lighting scenes. A fully integrated lighting system can be great for entertaining or even conserving energy! But we need to know which switches control which lights. It's always a good idea to have a good plan!